Qualification
The key of a successful design is the total understanding of the product requirements. Our design team can take customers basic conceptions, apply product and legislative requirements and create a full specification to evaluate and qualify the product.
All component parts once designed are individually analysed using our advanced design software for stress, fit and distortion. 3D images are assembled to check that component parts function correctly before a single part is machined.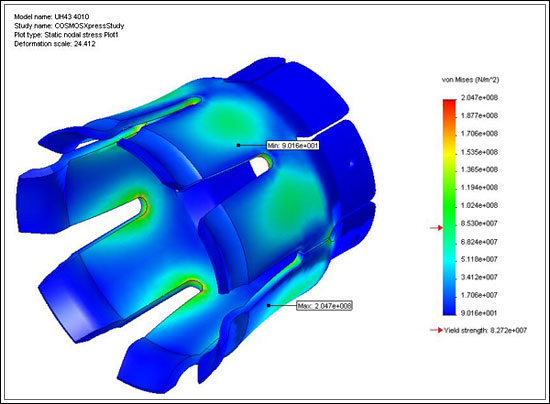 Prototyping and full test and inspection equipment are available onsite to evaluate product designs and to ensure that all of the requirements are met before production parts are commissioned.
Website design & build by mode2 ltd